Oral Health Mistakes To Take Note Of: Are You Guilty Of Any Of Them?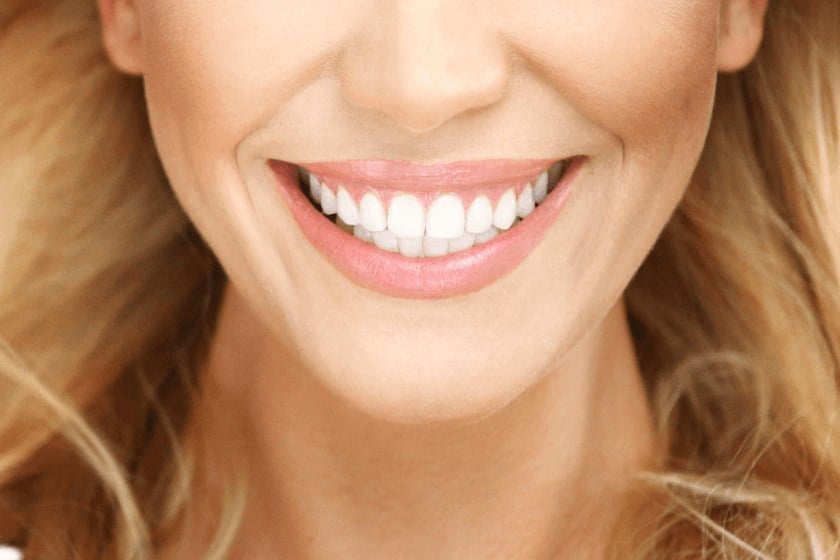 A person's smile is typically the first thing people notice when meeting someone. A stunning smile is one of a person's most stand-out traits. We often view media plugs and digital promotions that feature attractive people with flawless and bright smiles encouraging us to brush and floss at least twice per day. While you are likely achieving this, do you honestly stay aware of how you brush your teeth?
You have approximately 300 – 700 types of bacteria residing in your mouth. If you neglect to brush and floss your teeth correctly, the bacteria can attach to bits of food and plaque and tartar, which eventually causes cavities and other oral problems. If you neglect to brush your teeth regularly, or if you don't take note of your technique when brushing your teeth, you could potentially elevate your risk of acquiring cavities, gum disease, as well as jaw and gum recession around your teeth.
Effective dental health starts with developing the correct habits. As intuitive as brushing your teeth sounds – you've probably been performing it since you were a child – barely any people clean their teeth as proficiently as they should to preserve their oral health. Even though you might be making errors while you brush and floss, there are things you can do to address them. To help end oral health problems before any long-term conditions can occur, you should arrange a dental consultation with one of our dentists at Parker West Dental Associates in Plano, TX one time every year.
If you take a second and review your tooth brushing methodology, is it conceivable you could be making multiple brushing mistakes while not even noticing it? If some of the mentioned errors apply to you, the team at Parker West Dental Associates in Plano, TX can help you learn effective dental practices for the time to come.
FAILING TO REPLACE YOUR TOOTHBRUSH REGULARLY
Our team of dentists at Parker West Dental Associates cautions men, women, and children to replace their toothbrush every 3 – 4 months. Worn and weak toothbrush bristles will do little to keep your teeth free of plaque. Gradually, they fail to retain flexibility and aren't able to fully clear out the food particles in your mouth. Further, bacteria and plaque can gather on a toothbrush after months of usage, which can create numerous issues. Be sure to remind yourself to get a new toothbrush every few months.
TRY NOT TO CLEAN YOUR TEETH TOO BRIEFLY
The common amount of time a majority of people take brushing their teeth is forty-five seconds; this is not even close to a proper amount of time. The knowledgeable practitioners at Parker West Dental Associates advise people of all ages to clean their teeth for an entire two minutes two times per day. Any time under that will not give the fluoride in the toothpaste enough time to soak into the enamel. To make sure that you're devoting a good deal of time to caring for your teeth, take advantage of the timer on your smart device every time you brush.
DON'T WASH OUT YOUR MOUTH AFTER CLEANING YOUR TEETH
All of us are likely guilty of rinsing out our mouths when we are done brushing. In fact, it is a normal habit for most Plano, TX patients. Even so, it tremendously cuts down the effectiveness of the fluoride in your toothpaste and its ability to guard your teeth from damage. In place of water, use a mouthwash consisting of fluoride to wash out your mouth once you're finished brushing.
RESIST SCRUBBING YOUR TEETH TOO AGGRESSIVELY
"Harder" is never a good idea when it comes to brushing your teeth. A soft technique is the only thing that's necessary to brush your teeth effectively. While you may be under the impression that cleaning your teeth more aggressively will eradicate more of the bacteria and plaque that cause tooth decay and other dental problems, the reality is that doing it this way may actually lead to other concerns. Additional pressure could actually cause weakened gums. Instead of scrubbing roughly, cleaning your teeth should be more like a relaxing massage.
LEAVE YOUR TOOTHBRUSH IN THE OPEN TO DRY ONCE YOU'RE DONE BRUSHING
Our dental professionals at Parker West Dental Associates remind everyone to store their toothbrushes standing up and allow them to air dry. When you put a damp toothbrush in a covered container, it could gather harmful bacteria.
NEVER USE BRISTLES THAT ARE TOO ROUGH
Many people believe that firmer toothbrush bristles are more effective for cleaning teeth because they are what loosens dangerous bacteria and tartar from the mouth. However, hard bristles are never right when it comes to brushing your teeth. Hard bristles will wear away the strength of the teeth by stripping away the protective film of their enamel. In the end, you could end up with heat and cold sensitivity. Tooth sensitivity refers to when your teeth react if you consume something hot or cold. Hard bristles will also eventually deteriorate your gumline. The skilled dentists at Parker West Dental Associates in Plano, TX, would be glad to show you the correct dental implements for your best dental well-being.
AVOID USING THE WRONG BRUSHING TECHNIQUES
Appropriate brushing technique is very important in regard to brushing your teeth. To achieve a complete clean, you need to target a number of areas, including all surfaces of the teeth. Moreover, the gums, tongue, and the palate of your mouth need to be considered.
NEVER OVERLOOK THE VALUE OF FLOSSING DAILY
To keep up your oral health, it's crucial to floss daily. Flossing your teeth daily helps to eradicate the food particles in between your teeth, particularly in areas where your toothbrush can't reach. Food debris that is not expelled turns into calcified deposits on your teeth and gumline, which may lead to a wide range of dental problems.
START UTILIZING PROPER TOOTHBRUSHING HABITS TODAY
Generally, it takes several weeks to develop better behaviors. Making an attempt to introduce one meaningful change to your toothbrushing regimen each week could prove helpful in the long term. Employing appropriate toothbrushing methods alongside biannual visits to Parker West Dental Associates in Plano, TX will assist with your lasting oral health, plus reduce your chances of requiring expensive dental work later in life. Get in touch today with the team of experienced dentists at Parker West Dental Associates. We perform a comprehensive range of preventive dental care and restorative services for your entire family.