Want a Brighter Smile? Explore Simple Ways to Whiten Teeth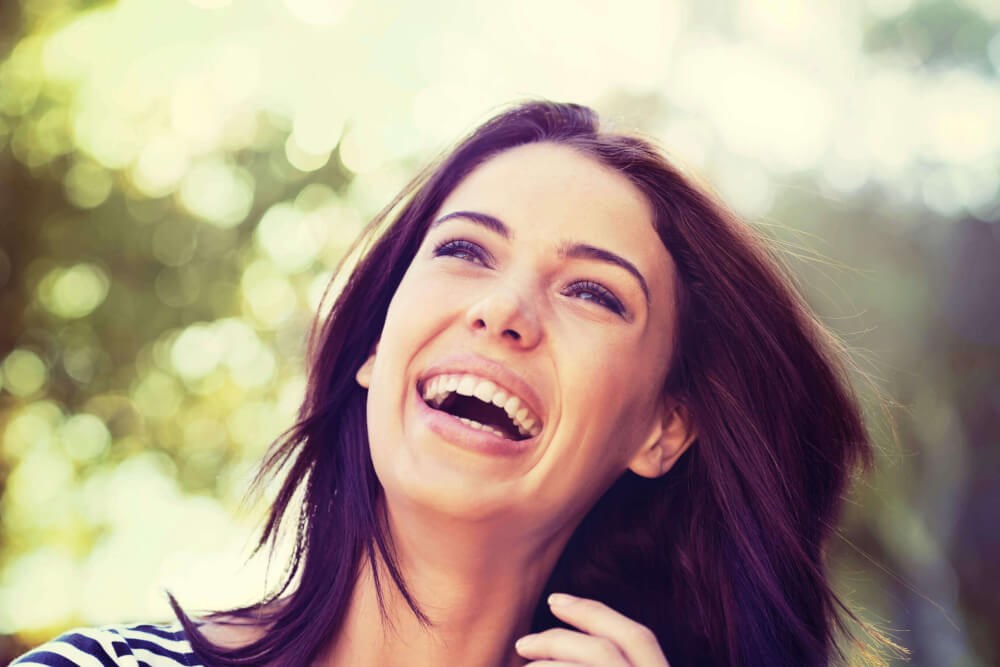 Imagine looking into a mirror and being dazzled by your own smile. When the teeth are bright and free from stain or discoloration, the result is often a confident, attractive smile. If the shade of your tooth enamel has been diminished by a layer of stain or discoloration, it may be time to explore convenient ways to whiten teeth. Professional teeth whitening treatments offer an easy, simple way to brighten the shade of enamel and create a whiter, more vibrant smile. At Parker West Dental Associates in Plano, TX, our teeth whitening dentists are excited to offer effective ways to whiten teeth and take your smile to the next level. Keep reading to learn all about the cosmetic dentistry option of professional teeth whitening and how two cutting-edge solutions are revitalizing the smiles of our patients.
What Causes Tooth Stain and Discoloration?
• Tea and coffee
• Red wine and fruit juices
• Berries and tomato-based foods
• Spices (curry, chili powder, turmeric)
• Cigarettes and cigars
• Smokeless tobacco
• Certain supplements medications
• Select mouth rinses
Lift-Away Years of Stains With Professional Teeth Whitening Solutions
Professional teeth whitening is one of the simplest ways to brighten the look of your smile. While you may enjoy tea, coffee, berries, spices like turmeric, and other foods and beverages, these items tend to stain the tooth enamel, diminishing the quality of your smile. Plus, as we age, the enamel shade often takes on a yellow tinge, which can make for an older-looking smile. Professional teeth whitening services utilize prescription-strengthen whitening gels, which often deliver more dramatic results in a shorter amount of time when compared with the over-the-counter ways to whiten teeth. Visiting a teeth whitening dentist in Plano, TX who offers professional treatments may be just what you need to take years off of your smile.
Why Are Professional Options the Most Effective Ways Whiten Teeth?
As you consider your options for creating a whiter, brighter smile, you may wonder exactly how professional solutions deliver the most effective results when it comes to whitening teeth. Our team at Parker West Dental Associates has handpicked some of the most cutting-edge professional products available for brightening the appearance of stained or yellowed teeth.
-KöR Bleaching:
As a highly effective take-home option, KöR bleaching blends a powerful prescription-strength whitening gel with custom mouth trays to reach stains deep below the enamel surface. KöR bleaching can be ideal for treating a wide spectrum of tooth stain and discoloration, from yellow-tinged teeth to gray tetracycline effects. To begin this treatment process, our team will take impressions (molds) of your upper and lower teeth and use these molds to fabricate bleaching trays designed just for you. Since these trays are custom-fit, the KöR bleaching gel is held in place on the teeth, which maximizes your teeth whitening results. Available in both night-time and day-time formulas, KöR high-potency bleaching gels deliver consistent results, lightening teeth by up to 16 shades, and are preferred by the experts at Parker West Dental Associates over other take-home options. With KöR bleaching, you can have the ability to transform your smile from dull to dynamic in a short period of time.
-Zoom! Whitening:
If you prefer to get a jumpstart on your whitening, you may find in-office professional treatment to be more your speed. Our Plano, TX practice is proud to offer Zoom in-office whitening, which utilizes a light-activated professional-grade whitening solution to brighten teeth up to eight shades in less than one hour. With Zoom, we recline you back and let you relax in one of our comfortable treatment rooms. Our Zoom-trained team will then cover your lip, gums, and all other soft tissues in your mouth and evenly apply a layer of high-strength whitening gel to your teeth. The Zoom lamp is then situated in front of your teeth. After 15 minutes, we will remove the gel, reapply the gel, and reposition the light. This cycle is repeated 2 – 3 times, depending on your initial enamel shade and your desired end results. Once your Zoom in-office whitening is complete, you are free to enjoy your new and improved smile. You may also elect to have custom whitening trays to maximize your overall smile results.
Consult With a Teeth Whitening Dentist
If you are less-than-impressed with the current shade of your smile, professional solutions from a Plano, TX teeth whitening dentist may be exactly what you need. Professional teeth whitening systems are now more powerful than ever and typically generate better brightening outcomes when compared with over-the-counter ways to whiten teeth. To see if this simple cosmetic dentistry treatment is right for you, meet with one of our experienced teeth whitening dentists at Parker West Dental Associates. We think that you may find our talented Plano, TX team a great resource for helping you gain an attractive, confident smile you can be dazzled by!