Uncover How Your General Dentist Is Vital For Stellar Oral Health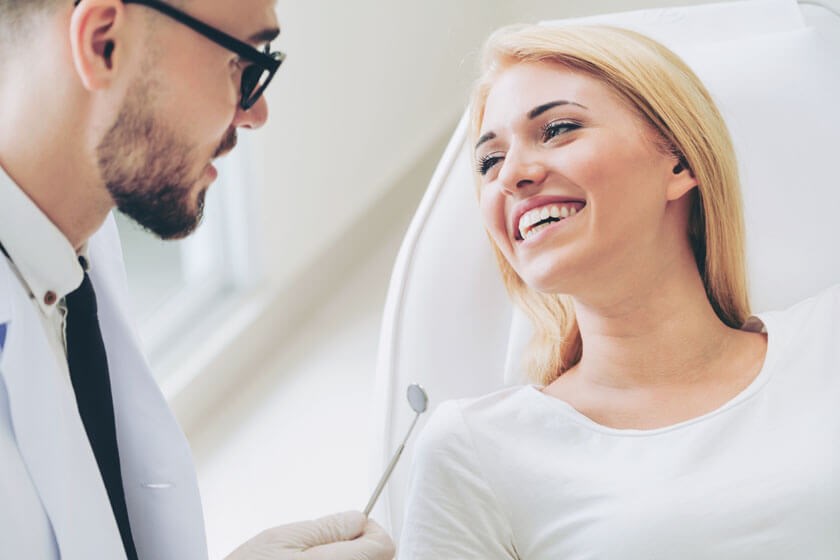 Having access to a well-maintained smile is undoubtedly something the majority of men and women seek for each member of their family. Even though visiting the dentist may not be most people's favorite pastime, maintaining the condition of your family's mouths with the assistance of a capable, primary care dental practitioner is vital to your overall quality of life. Recent advancements in the oral care industry, along with the way individuals now receive treatment, have made it less complicated than ever before to make sure your smile is in outstanding health. Our general dentistry staff at Parker West Dental Associates in Plano, TX, asks you to uncover the benefits you can get when you partner with a general dentist for a long-lasting, strong smile.

ENSURING THAT YOUR SMILE STAYS IN TOP CONDITION
Akin to a primary care physician for overall health, a primary care dental professional is needed to help you receive and maintain a clean, bright smile. Our comprehensive care dental professionals offer a vast catalog of procedures to address dental concerns, keep up the quality of your teeth and gumline, as well as enhance the entire aesthetic appeal of your mouth. To address your dental wellbeing and have your teeth in exceptional condition, our primary care dental practitioners might partner with different specialists if special issues appear.

IT IS BENEFICIAL TO SEE A PRIMARY CARE DENTAL PRACTITIONER REGULARLY
Seeing a primary care dentist for preventive care and solutions for certain dental problems is needed for getting a great chance to have a hygienic mouth. The dentists at Parker West Dental Associates in Plano, TX, and their team are proud to offer a varied catalog of oral solutions and place your family's smiles as our top priority. Partnering with our dental family will give you the chance to experience the highest standard of oral care, as you'll have access to primary care dentistry procedures that consist of:

Annual dental evaluations are an essential part of dental treatment.
Yearly dental checkups allow our team to receive a comprehensive view of your gums, teeth, jaw alignment, TMJ, and the varying oral structures that support a happy smile. At these checkups, oral cancer diagnostics are also performed to detect any possible areas that may be cancerous as soon as possible. Oral x-rays are taken so our staff can examine your jawbone support, tooth positioning, fillings, and various other restorations, and also search for deterioration between the teeth. Getting once-yearly oral evaluations gives the valuable benefit of remaining on top of a number of oral abnormalities and addressing them before they produce an unfavorable consequence for your teeth and wellbeing.

Professional dental cleanings keep your enamel rid of tartar and harmful bacteria.
If you schedule one-on-ones at Parker West Dental Associates two times annually for professional dental cleanings, you may minimize the accumulation of food particles, harmful bacteria, and discoloration and experience the benefits of a bright, healthy smile. Teeth cleanings involve plaque and tartar elimination, polishing the teeth, and flossing between them for a smooth glow. Individual dental health tips can also be given to help patients maintain a healthy mouth between dental visits at our Plano, TX office.

Advanced care is needed for damaged or loose teeth.
Restorative dentistry equally plays a role in managing many areas of dental wellness. Decayed or cracked teeth are addressed by our comprehensive care dentists to enhance their structure and function using offerings like tooth-colored fillings, dental crowns, or inlays and onlays. Bridges, dentures, and dental implants as tooth replacement treatments bestow new feeling, function, and brilliance back into your smile when one or more teeth are in need of replacement.

Our staff provides comprehensive care options for each relative in your household.
Building a connection with our Plano, TX general dental practitioners will help ensure that each person in your household gets the best possible dental therapy when it's most vital. Along with preventive and advanced options, family dentistry offers your family members a vast array of treatments to achieve your fundamental dental needs. Some of these services include therapies for periodontal disease, tooth sealants, and fluoride applications to defend your teeth from cavities, as well as high-quality mouth guards to keep your family's smiles in check when partaking in sporting activities.

Advanced services for complex dental concerns.
For some situations, having access to all-encompassing oral treatment involves solutions like root canals, bruxism treatment, clear teeth aligners, and wisdom tooth extractions. Our general dental professionals are the ones to trust if oral incidents put your dental health in danger. While Parker West Dental Associates strives to produce a peaceful environment for all patients, anesthetic procedures may also be offered to make going to the dental office a smoother experience.

IMMEDIATE TREATMENT FOSTERS BETTER HEALTH
Cleaning and flossing your teeth every day is essential to make sure your gumline, enamel, and various other oral structures are in their most ideal condition, but personal oral hygiene is merely a part of what's required to retain extraordinary dental wellness. Receiving high-quality dental management from an experienced staff in Plano, TX, who are committed to your and your family's smiles may make detecting and managing certain issues earlier. This will save you from more intense treatment needs and expenses in the long run. Periodontal disease, as an example, has been demonstrated to impact different areas of systemic wellness, increasing the risks and seriousness of problems like diabetes mellitus, cardiovascular disease, and fuzzy memory. Getting the dental services you require will enhance your dental wellbeing and smile in the future.

A GENERAL CARE DENTIST IS YOUR BEST PROVIDER OF EXCELLENT ORAL HEALTH
Finding a primary care dental professional you can rely on to improve your family's dental health is critical and along the same lines of choosing the right family doctor. From preventive dental care to more complicated options, general dental care is definitely needed to attain a shining, healthy smile. At Parker West Dental Associates, our skilled team has decades of training in general dentistry and is ready to help men, women, and children achieve a lasting future filled with hygienic smiles. For those who are looking for a skilled primary care dentist, call our Plano, TX office and set up your one-on-one today.