When it Comes to Teeth Whitening, Go With the Pros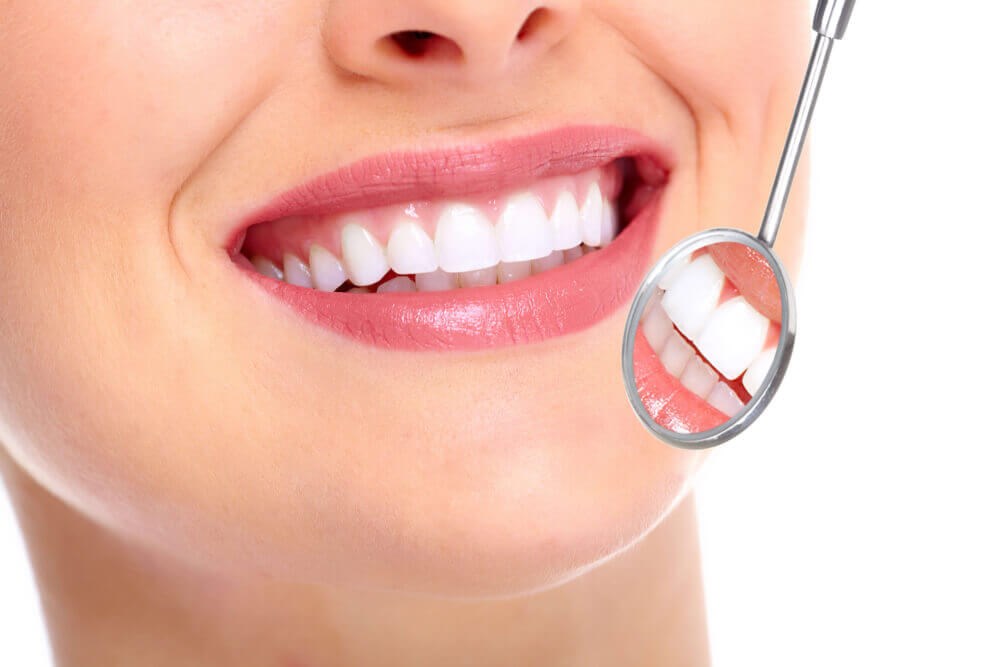 The quickest way to get a head-turning smile is with professional teeth whitening. This popular cosmetic dentistry procedure can provide stunning results when compared to those achieved with over-the-counter teeth whitening kits. The same goes for the speed and ease of professional whitening procedures, which usually require only a single visit to the dentist's office to notice visibly whiter teeth. As a result of professional sessions, your teeth may actually become healthier when stains are removed. The experienced dentists at Parker West Dental Associates in Plano, TX explain the many benefits associated with professional teeth whitening procedures.
Enhanced comfort
One of the biggest complaints patients have about drugstore whitening kits is that they often have some tooth sensitivity and pain after completing at-home treatments. The reason for this is because the hydrogen peroxide solution that serves as the whitening agent can penetrate the surface of the teeth and reach its never-filled center. This same solution may come in contact with the lips and gums and can cause irritation. The highly skilled dentists at Parker West Dental Associates take special care to prevent this from happening during teeth whitening sessions. They focus on keeping patients comfortable and informed throughout the procedure.
Professional products
Only a fraction of the whitening agents used during professional procedures can be found in store-bought whitening products. The latter also usually feature bulky trays and ill-fitting whitening strips that provide uneven results and only make teeth a shade or two brighter. The beauty of professional teeth whitening treatments is that they allow patients to choose the exact shade of whiteness they want. With Kor Whitening, which is available at Parker West Dental Associates in Plano, TX, patients are provided with a custom-fit whitening tray to wear for 30 minutes each day. Most are able to obtain a dramatically whiter smile in a little more than a week. Since the trays fit properly, they work to better protect the gums from irritation caused by the whitening solution and can effectively brighten all surfaces of the teeth.
Speed and safety
For the most part, over-the-counter whitening kits do not cause significant health or safety issues for the people who use them. However, numerous attempts to whiten teeth without the direction of a dental pro can cause some to experience gum irritation and tooth sensitivity. When you consider that it may take several weeks or months to see some, if any, results with most drugstore whitening kits, this can become a concern. However, whitening treatments performed in the dental office are supervised by professionals who are dedicated to making sure that patients are kept comfortable and that their teeth and gums are protected for the entirety of the procedure.
In about an hour, your teeth can be made up to eight shades whiter with the help of Zoom! Whitening, which is available at Parker West Dental Associates in Plano, TX. This revolutionary system works by applying a special whitening gel to the teeth. The solution is activated by a UV light and works to bleach the enamel and dentin of the teeth. The same notable results of this treatment are also achievable via a professional-strength take-home kit that includes custom-fitted whitening trays.
Custom treatments
Cosmetic dentistry offers customized treatments to achieve specially tailored results. Because dental needs and desires are different from one North Texas patient to the next, teeth whitening is a procedure best performed by highly trained dental professionals. Their years of education, training, and experience allow them to examine teeth and determine what has caused the stains as well as what type of treatment is best suited to improve their appearance. They can also predict how long it may take to achieve improved results. The dentist will take into account any previous cosmetic dentistry procedures that a patient has had or plans to undergo, as both have the ability to impact the aesthetic outcome of a whitening session. For example, patients who may be pondering having dental veneers placed may want to wait on those until after their teeth have been whitened. That way, the veneers can be customized to match their brightened natural teeth. Also, the dentist will remind patients that existing dental restorations, such as crowns, which are already stained may require other cosmetic dentistry techniques to help ensure that all of the teeth share one consistent color.
Confidence building
More than just amping up the wattage of their smiles, many North Texas area patients report feeling an increase in their self-confidence levels following teeth whitening treatments. The impacts of this can be far-reaching and cause some men and women to become more outgoing. This can positively impact their performance during social situations including job interviews. It is interesting to note that research shows adults who have healthy gums usually boast an improved mental capacity than those who are plagued by gum disease. And, since whiter teeth also create a more youthful appearance, having a brighter smile may actually make you look years younger.
Lasting results
One of the most obvious differences between professional teeth whitening treatments and store-bought kits is how long their respective results last. Most patients at Parker West Dental Associates in Plano, TX can expect to see their best whitening results within a few weeks of their treatments. In between procedures, the dentists strongly encourage patients to maintain good oral hygiene habits, namely brushing and flossing after meals and prior to bedtime. For at least one week following treatment, it is also a wise idea to forgo eating foods that are dark in color, like tomato sauce and berries. Patients might consider sipping beverages such as coffee, tea, and red wine through a straw as they tend to stain teeth.
Professional teeth whitening treatments have never been safer, easier, or more effective than they are today. Why waste time and risk attaining lackluster results with a store-bought kit? The highly skilled dentists at Parker West Dental Associates in Plano, TX can help your teeth become several shades whiter and brighter in a matter of minutes. Contact our office today to schedule an appointment that not only will improve your smile but also your outlook on life.