Why It's Time to Switch to Implant Retained Dentures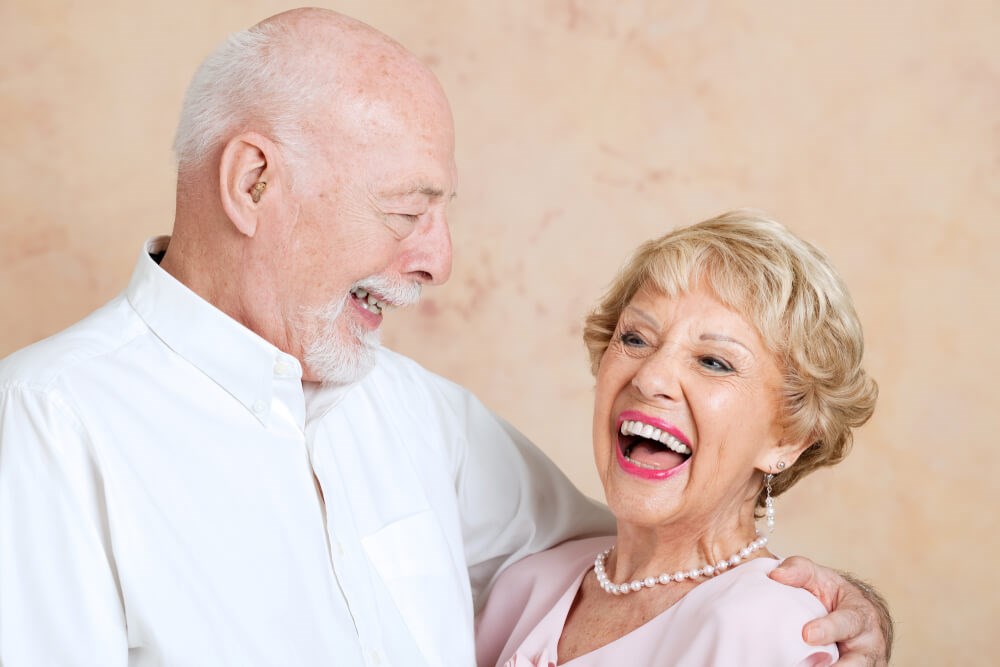 If you're not happy with the look of your smile, then you know firsthand just how much missing or cracked teeth can impact your overall quality of life.
You may find that poor teeth cause you to isolate yourself, prevent you from going after professional opportunities, or cause you embarrassment when you're on the dating scene.
You're not certain if standard dentures are the right fit for you, but you're not ready to opt for veneers or other forms of a smile makeover, either.
So, what's the solution?
Now is the time to start looking into implant retained dentures. But what are dental implant retained dentures, and how does the process of getting them to work?
Keep on reading this post when you're ready to find out.
What Are Implant Retained Dentures?
First, let's help you to understand what dental implant retained dentures actually are.
Standard dentures usually rest directly on your gums, and, whether partial or complete, can be removed from the mouth. The goal is to improve your smile by giving you false teeth that are made from porcelain, plastic, and an acrylic base that's designed to mimic the color of your gums.
However, implant retained dentures are actually inserted surgically into your jawbone on titanium posts.
In most cases, you'll choose from two main types of dentures with implants: bar-retained or ball-retained.
In bar-retained dentures, a small metal bar that mimics your jaw's curve is connected to implants across your jawbone. The bar and/or the dentures will have attachments, with which you can then clip your dentures into place.
With ball-retained dentures, also known as stud attachment dentures, you'll have a series of implants with each implant having its own metal attachment. The attachment then clips into the sockets on the dentures.
In addition to improving your smile, dental implants can also help to stop bone atrophy in the jaw that can sometimes happen after severe tooth loss.
Implant retained dentures are FDA-approved, and they've been through a variety of safety tests. So, you can rest easy knowing that they're completely safe and comfortable.
You should expect to need to replace your implant retained dentures about once every five to ten years. This is because the shape of your gums and mouth will continue to shift as you age.
The results of your implants will certainly help you to feel more confident with your smile, but will still look natural as opposed to obviously artificial.
The Process
If you think implant retained dentures are a good fit for you, then you're likely curious to learn a bit more about how the process works.
The first step will be a consultation with your dentist or your prosthodontist.
They'll give you an exam, talk to you about whether or not you're a good candidate for the procedure, and take a mold of your gums and teeth.
In some cases, your dentist may need to take a CT scan of your mouth. This is an especially important part of the process because it helps the dentist to be certain that implants won't interfere with your nerves and sinuses.
You'll likely also get a temporary denture that you can use until the implants are installed. This temporary denture isn't just for cosmetic reasons, however.
It actually helps your dentist to figure out the best place and fit for your new dentures.
Then, you'll be ready for your surgery. During the first round of surgery, the implants will be put into the jawbone. This involves making an incision in your gums and drilling holes into the bone.
You'll need to wait a few months between your first and second surgeries (which is, again, where the temporary denture comes in handy).
During the second surgery, your dentist will put a cap on the implants to encourage your gum tissue to properly heal.
Then, you'll need to try on your dentures, and fit the metal bars or balls to the dentures. After that, things will be permanently secured.
In general, you can expect your process to take anywhere from six to eight months in total.
The Benefits of Implant Retained Dentures
Let's talk about a few of the benefits of getting implant retained dentures.
It goes without saying that they'll improve your self-confidence and help you to stop feeling embarrassed about the look of your teeth.
But many people also don't realize the additional benefits they offer.
They'll also give you a much more secure fit than standard dentures, and you'll no longer have to worry about slippage.
Plus, when you opt for implants, you'll be able to chew your food with greater ease. Because standard dentures can sometimes slip when you're chewing, many patients feel that denture implants are a much more comfortable option.
In some cases, you may even find that getting implants actually helps to improve your speech.
Above all, the bite force of implant retained dentures offers three times the force than standard dentures. So, go ahead and enjoy those hard, crunchy foods again!
Are You Considering Implant Retained Dentures?
We hope that this post has helped you to decide whether or not getting implant retained dentures is the smile solution you've been looking for.
Remember to talk to your dentist about any concerns that you have during your consultation. Ask about the length of your procedure, the types of implants that might work for you, and if you're a good candidate in the first place.
Don't worry -- even if you're not eligible for implant retained dentures, our professionals can help you to find the right solution.
We can also help you with hybrid implants, dental bridges, porcelain veneers, and even tooth-colored fillings.
Check out our smile gallery and get in touch with us to schedule an appointment with us.