Your Guide to the 4 Periodontal Disease Stages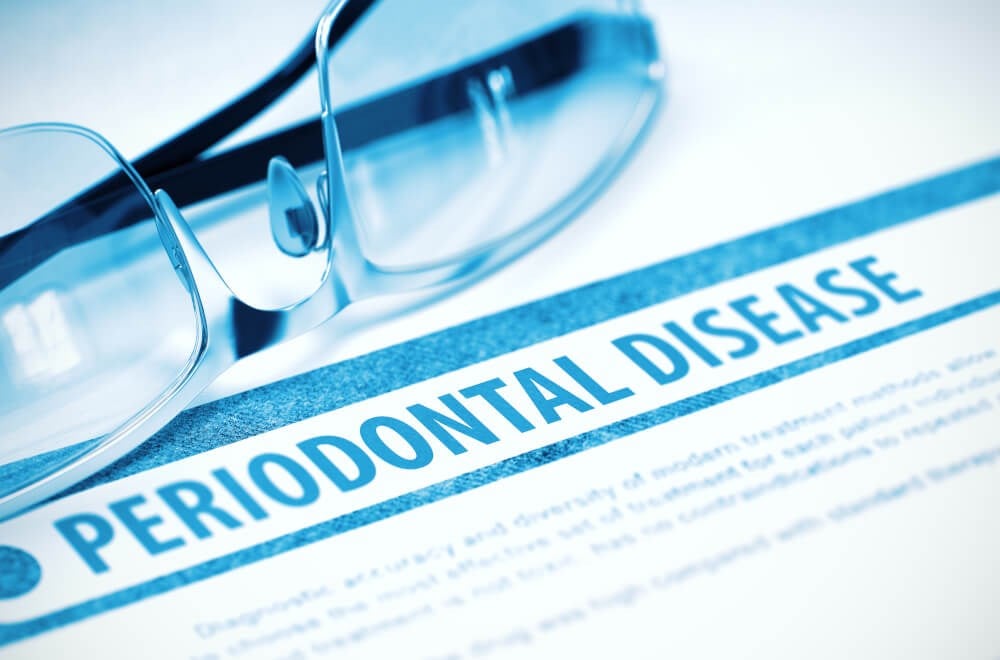 As nearly 60% of people have a fear of going to the dentist, if you feel afraid of getting your teeth checked, you're definitely not alone. However, if you're experiencing pain and inflammation, you could be in one of the periodontal disease stages and not realize it. Once you've entered these stages, it's hard to turn back.
Here is everything you need to know about periodontal disease.
Know What To Look For
When you're trying to maintain healthy gums, you need to know what healthy gums look like. Gums will tell you exactly what they look like when they're no longer healthy.
If your gums feel firm and elastic, you have healthy gums that can withstand flossing and will secure and protect your teeth. However, if you notice that your gums have changed from a light pink color to a darker red, you might need to get a checkup. Ask your doctor to diagnose whether or not you have gum disease.
Gums that have become red and swollen are more likely to have gum disease. If you see lots of blood every time that you floss or especially when you brush, your gums are in trouble. Gums that are diseased will recede, revealing more of a tooth than you may have noticed in the past.
If gums are badly diseased, you'll notice that you have pus coming out of your gums. If you feel pain when you bite and chew or have noticeably loose teeth, that's a sure sign of serious gum issues.
Now you need to know which of the four stages you could be dealing with.
1. Gingivitis
Stage one is going to be when you are diagnosed with gingivitis. This is a low-level gum disease that can be treated, with some of its symptoms being reversible. However, if you let it slip into the later stages, it might not be curable.
When you notice that your gums are seriously inflamed, you might feel mild pain whenever you take care of them. If you feel pain when brushing and flossing, that's a sign you're at least in the first stage. If you don't have any serious bone loss, you haven't gone beyond this first stage.
This stage is so common that nearly everyone who lacks good oral hygiene will develop gingivitis. Take it seriously if you notice it's happening to you. You could be one of the more than 40% of people who then develop serious periodontal disease.
These advanced stages can bring with them a lot of negative symptoms that lead to illness and can exacerbate other types of disease.
2. Early Periodontitis
When you've reached the stage of early periodontitis, you're headed for serious problems with your teeth. In early periodontitis, you're not just dealing with the symptoms that might cause slight discomfort. You're now heading into territory where you might not be able to turn back from.
Gingivitis will move from this stage into your actual periodontal structures. Once this begins, the decay of your entire dental structure will begin. The tissues that connect your teeth to your bones are there to protect your teeth and keep them in place. If these tissues begin to break down, you're going to be dealing with early bone loss.
Once this issue takes off, you're going to be heading into progressive bone loss and irreversible issues. Progressive bone loss is a serious problem, especially if you're young and expect to live much longer, eating your favorite foods and smiling confidently.
3. Moderate Periodontitis
If you end up deeply neglecting your dental health, you're going to end up falling into the later stages of periodontitis. While some people have weaker periodontal health than others because of genetic factors, this stage doesn't usually take hold without serious neglect.
Moderate periodontitis means that gums are under attack and will lead to bone loss. If the root surfaces of your teeth are under attack, their continued destruction will lead to having weaker teeth. Once your teeth are weak, the roots can become exposed and you could be subject to severe pain.
Once you hit this stage of periodontal disease, you'll find that it's cyclical. There will be moments of activity where you'll see serious effects followed by more mild periods. The body will attempt to recover but under the terms of chronic inflammation, healing becomes extremely difficult.
4. Advanced Periodontitis
This is the final stage of gum disease. During this stage, sufferers are often tasked with making difficult decisions about what to do with the future of their teeth.
Severe bone loss will occur, meaning that upwards of 80% of your teeth could suffer loss and your teeth's roots could be under attack. Once roots are under attack, much like a tree, other issues could follow.
If you're noticing looseness or moving teeth, you're probably also seeing large abscesses form. You'll be more prone to infection and even eating and smiling could be uncomfortable and difficult. Eventually, you could lose all of your teeth.
If this is occurring, you need to contact a specialist to have your teeth taken care of. 
Even if you're able to withstand the pain of dealing with periodontal disease, you're going to put your body at risk for illness. Infections in the mouth can lead to other infections that can affect the heart or the circulatory system.
Be Alert If You're in One of the Periodontal Disease Stages
Being in any of the periodontal disease stages means that you could be suffering from an irreversible stage of dental decay. If you're feeling a pain that causes persistent discomfort, you should seek help from a dentist rather than trying to suffer through it. 
Periodontal disease is serious and if you don't treat it as soon as possible, you could suffer tooth loss or worse.
If you have more questions, take a moment to contact our office.