About Emergency Dental Care
At the dental practice of Dr. Ron Bosher and Dr. Tim Nguyen, we understand that emergencies can happen. Therefore, we provide emergency dental care for patients who are experiencing a severe toothache, a broken or cracked tooth, and more. We are one call away and can quickly and effectively answer your questions about the dental emergency at hand. During our regular dental practice hours, our patients can come in for assessment and treatment, and when our office is closed, we offer an after-hours line so that our dentists can be contacted to help decide the best course of action. Our goal is to provide fast relief from pain, provide any temporary solution (if the dental condition is complex), or fix the issue so you can carry on with your day.
Emergency Dental Care Reviews
"I've been seeing Dr Bosher for about 10 years. He's really patient & explains everything he is doing. His staff is great & has accommodated me when I had a dental emergency on a weekend. He had me come in early Monday before they really opened. It made that process a lot less stressful! Thanks Dr B!"
- L.C. /
Google /
Mar 02, 2016
"I was very pleased with Dr. Bosher and his staff, and would recommend this practice to everyone!"
- T.M. /
Demandforce /
Nov 09, 2017
"While the procedure itself was not fun, Dr. Nguyen and the entire staff were wonderful, doing everything possible to make me comfortable and take care of my teeth. They fit my appointment in very quickly and adjusted their schedules to take care of my broken tooth. They were attentive and genuinely concerned about me. Thank you!"
- A. /
Demandforce /
Jan 05, 2018
"This was the best dental experience I have ever had. Everyone was so nice and made sure I was comfortable. Dr Nguyen called after my appointment to check and see how I was doing. I would definitely recommend him to any of my family and friends."
- T.B. /
Google /
Jul 17, 2018
"Top notch service and care!"
- S.H. /
Demandforce /
Jul 18, 2018
Previous
Next
For after-hours emergency dental care, patients should call our Plano dental office and the answering service will have the doctors on call phone number where they can be reached to discuss the problem.
Once the pain and discomfort is under control, we can then assess the condition and provide treatment. A number of issues can occur, such as a broken tooth, an abscessed tooth (whereas a root canal will be required), or gum pain. In some cases, a dental crown may have fallen out leaving the tissue and bone exposed. This can be painful if not treated quickly. We will work to treat the problem and schedule the appropriate follow-up visits to check progress or finish the needed procedure (if several steps are needed). Patients should continue to schedule annual dental exams and bi-annual dental cleanings to catch and prevent any future problems that may require emergency care.
Our Plano, TX dental practice can file to all major PPO dental insurances, not HMO. Our friendly and compassionate staff will work with the insurance company to get maximum coverage, or discuss our payment methods and financing options should that be needed. We want to treat your emergency and provide a healthy, lasting outcome and will work with you so that you can have options to have your dental care and relief affordable.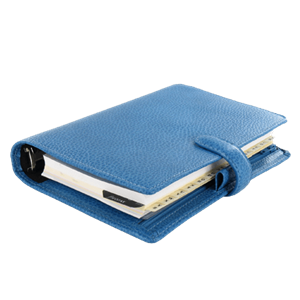 Some of the most pressing dental problems, such as a broken or chipped tooth or a lost filling, have a habit of occurring when you least expect them. Fortunately, our dental office offers emergency dental care services. If you have a problem that requires immediate treatment our team will do their best to provide relief and take care of you as quickly as possible.
Related Posts