The temporomandibular joint (TMJ) is the spot where your jaw connects to your skull to allow you to open and close your jaw easily. Sometimes the joint is injured or damaged, leading to a painful condition called temporomandibular joint dysfunction or disorder (TMD). If you are experiencing pain or hearing noises when you move your jaw, schedule a consultation with Parker West Dental Associates to determine if you have TMJ/TMD. At our Plano, TX dental practice, we use advanced technology to diagnose and treat your TMD to relieve your symptoms. Your treatment will be based on the cause of your TMD and your specific condition, but some options include oral appliances (mouth or night guards), bite adjustment, dental restorations, and more.
TMJ Therapy Reviews
"I have been a patient at this office for several years and started seeing Dr. Nguyen about three year ago when he joined the group. I have had extensive dental work in the past including braces and TMJ surgery, so I am incredibly picky when selecting dental health professionals. This group has become like family to me. Laurie is the most thorough (and sweetest) dental hygienist and Dr. Nguyen is quite possibly the best dentist I know. They are both involved in local dental organizations and constantly seeking educational opportunities on the most cutting-edge dental practices. The office staff is also fabulous, especially Jana. Love, love, love my Parker West Dental Family!"
- R.G. /
Google /
Mar 22, 2019
"Dr. Bosher is treating my TMJ. He is extremely knowledgeable in this area, and explains the issues clearly. I trust his direction in treatment."
- A. /
Demandforce /
Apr 06, 2019
"I am so grateful to have been recommended this office by a friend. The experience was great from the time I walked in! Dr. Bosher was very friendly and knowledgeable. He completed a thorough examination taking his time to explain everything and educate me on the issues I was experiencing. I have a fair bit of dental anxiety, but everyone's gentle care and concern really put me at ease. I felt that they had my best interest in mind during treatment. If you are looking for compassionate care, here is the place!"
- M.J. /
Demandforce /
Aug 01, 2019
"Dr. Bosher is not only the best dentist he is also a caring man who wants to help you get to the cause of your problem. He has helped me with more then my teeth. He is the best dentist I have even to to in my 61 years of life."
- E.G. /
Demandforce /
Apr 23, 2019
"Parker West is what you hope for in a dental facility. It is what I would call a "PPO" versus "HMO" choice in terms of quality of care. Caring, professional staff."
- S.S. /
Google /
May 20, 2019
Previous
Next
TMD may be caused by a single injury to the jaw, chronic teeth grinding (bruxism) and jaw clenching, or misalignment of the teeth (dental malocclusion). Medical conditions that may cause TMD include arthritis or a tumor in the TMJ. In some cases, the cause of TMD is unclear, but if you are experiencing symptoms, we can still diagnose and treat your jaw. Some of the most common symptoms of TMD are pain or tenderness in the temporomandibular joint, spasms in your facial muscles, feeling like your jaw is stiff or stuck, and headaches that start in front of your ears. Another symptom is hearing popping, cracking, or clicking whenever you move your jaw.
To help diagnose TMD, our team will carefully listen and understand your concerns before performing a physical examination. During the exam, they will assess the movement of your jaw and look for signs of jaw clenching, teeth grinding, and misalignment. They will also feel the jaw and surrounding area for any tenderness and inflammation. Our dental team may want to have digital x-rays of your lower face or a bite analysis performed to look for underlying causes that may determine your treatment method. Based on the exam, they will go over your treatment options that may include a dental appliance, orthodontics, or dental restorations (crowns, bridges, and dentures).
Along with procedures to solve the underlying cause of your TMD, Dr. Bosher or Dr. Nguyen can recommend other ways to relieve pain and other symptoms at home. This includes eating softer foods, avoiding chewing gum, biting your nails, heat packs on your jaw, and relaxation techniques. Our office can also give you exercises to strengthen your jaw or prescribe medicine to relax your jaw muscles (and to relieve pain, anxiety, or inflammation).
Continue to attend follow-up visits so we can check the progress of your TMJ therapy. If your treatment is not helping, they may consider a different approach. Once your TMD is treated, you should continue to schedule annual dental exams at Parker West Dental Associates to keep your mouth healthy.
Dental insurance coverage for TMJ pain diagnosis and TMD treatments will vary so we will contact your carrier to calculate your out-of-pocket costs. Some insurance will cover 1 device and pay out around $350. These treatments typically run anywhere between $3500 and $5000 and are usually not covered by insurance. Whether you have dental insurance or not, our professional team will go over cost estimates when reviewing treatment options. To help make all treatments affordable, Parker West Dental Associates accepts many payment methods.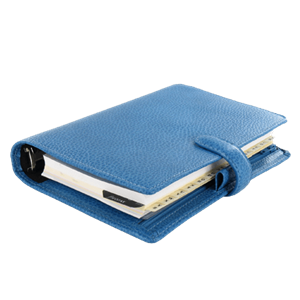 Pain in your temporomandibular joint (TMJ) makes it difficult to chew, speak, and enjoy your life. Since there are many possible causes, symptoms, and solutions for temporomandibular joint disorder (TMD), schedule a consultation with Parker West Dental Associates at our dental office in Plano, TX. We will give you a thorough examination before making a diagnosis and discussing treatment options. Contact the team at Parker West Dental Associates to get more information and schedule your appointment.