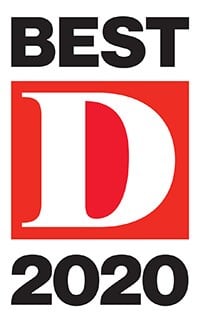 Plano, TX cosmetic dentist, Dr. Ron Bosher, has an impressive list of credentials and a career that spans more than 35 years. As one of the most respected dental professionals in the greater Dallas area, Dr. Bosher specializes in preventative, restorative and cosmetic dentistry. Known for his warmth and sincerity, he strives to create smiles his patients can be proud of and his long-term success can be attributed to the lasting relationships he forms. Consistently listed as a "Best Dentist" in D Magazine, Dr. Bosher's professional achievements have placed him at the top of his profession as a successful cosmetic dentist, entrepreneur, published author, and teacher.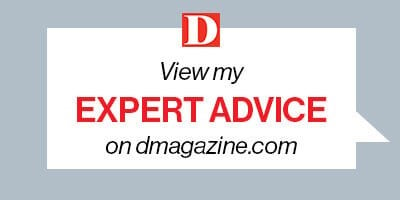 Dr. Bosher helps patients from every walk of life. He produces healthy teeth by offering high quality dental care, which has always been at the forefront of his practice. From regular cleanings and periodontal treatments, to his in-house state-of-the-art laser technology that detects cavities and early tooth decay, his initial goal is health first. However, he is known for creating beautiful smiles. As an experienced cosmetic dentist, he offers the latest treatments in cosmetic and restorative dentistry, including porcelain veneers, tooth implants, crowns, bridges, braces, teeth whitening, and more.
As a former lineman for the Texas Tech Red Raiders, Dr. Bosher knew his destiny was dentistry as soon as he graduated high school. He received his Bachelor of Science degree in biology from Texas Tech University, and his Doctorate of Dental Surgery (D.D.S.) from the Baylor College of Dentistry. Since 1987, Dr. Bosher is a Fellow from the Academy of General Dentistry (F.A.G.D.).
Leadership and Appointments
For more than 40 years, Dr. Bosher has served the entire North Dallas region as an experienced cosmetic dentist and is a proven leader in the industry. He was on the teaching faculty at The Center for Aesthetic Restorative Dentistry (CARD) for 7 yrs. This is a premier postdoctoral center where dentists from all around the world come for comprehensive, hands-on education in advanced restorative and cosmetic dentistry. Currently he is on the Teaching Faculty of the Institute for Implant Restorative Dentistry (IIRC). Dr. Bosher spent 25 years as the dentist for the Dallas Cowboys Football Team and has been the regional dentist for the U.S. Olympic Committee. He was also appointed the Chief Dental Officer for the World Cup USA in 1994.
Since 1975, Dr. Bosher has been a member of the following societies:
Dallas County Dental Society

Chairman of the Peer Review Committee

Texas Dental Association
American Dental Association
Academy of General Dentistry
Dallas Dental Study Club, affiliate of the international Seattle Study Club
Fellow of the Academy of Dentistry International
Dr. Bosher received a Special Service Award from the Dallas County Dental Society in 2006 for assembling and leading a team of volunteer dentists, oral surgeons, and support staff at the Dallas County Convention Center in the aftermath of Hurricane Katrina. Every year, Dr. Bosher provides expertise and service to Dallas-area under-privileged children though Dentist With A Heart, a non-profit group. He also participates in missionary work in Peru, coordinated through Christ Church Plano and Medical Ministries International. MMI sends teams of physicians and dentists to counties around the world that have no access to treatment.
2006 – 2016: Texas Monthly, "Super Dentist"
2009 – 2020: D Magazine, "Best Dentist"
2016-2018: D Magazine, Ask the Expert - Category Dental Implants
Dr. Bosher and his wife, Sally, reside in Plano, Texas, and they are active and dedicated participants in their church. They have an avid love for travel, which has taken them to many of the far reaches of the world, with several repeat visits to the Tuscan region, a family favorite. They are the proud parents of two adult daughters and love spending time with their grandchildren. If you live in Frisco, McKinney, Plano, Richardson, or a surrounding North Dallas community in Texas, we invite you to call our office and meet cosmetic dentist, Dr. Ron Bosher, so that you can get the smile you want and deserve.
Reviews
"My visit was pleasant and I particularly enjoyed visiting with Renee. I am hopeful that Dr. Bosher can help me take care of the many issues that were discovered at todays appt."
J.
Kudzu
"Dr Bosher repaired and capped a terrible tooth that had previously "fixed" 3X over a period of at least 15 years or more. Now it is fixed for good! It feels comfortable, I still have the tooth (a bonus) and the procedure was made to be as comfortable as possible, considering all the above. Thank you, Dr Bosher. "
X.R.
Yellowpages
"The staff is lovely. Dr Bosher takes him time and is kind. This office goes the extra mile. They insure you have the best care. "
A.M.
Yellowpages
"I'VE BEEN A PATIENT OF DR. RON BOSHER'S FOR MANY YEARS, GOING BACK TO HIS PRACTICE IN GARLAND. WE'VE STAYED WITH HIM BECAUSE OF HIS VERY DEDICATED AND PROFESSIONAL STAFF "
J.
Yellowpages
"My experience with Dr. Bosher and his magnificent staff was splendid. I took Dr. Bosher through the performance of a root canal and he proved to be an excellent student. I definitely will return to his office in the future and will refer him to others with great enthusiasm. "
C.
Yellowpages
Related Posts